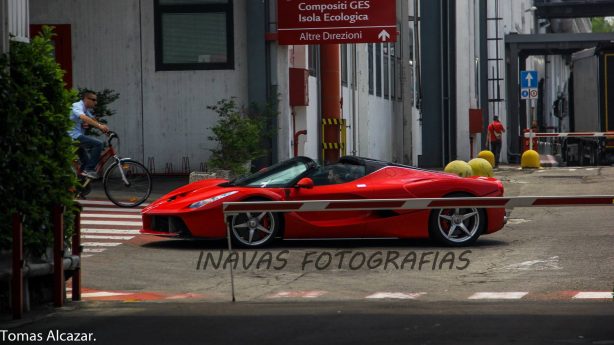 The LaFerrari's topless sibling, the Aperta has been caught basking out in the open near Ferrari's headquarters in Maranello.
Looking as good as the coupe, the Aperta not only comes with a detachable fabric roof, but also a removal hard top made from carbon fibre.
Ferrari says even without a roof, the Aperta boasts the same aerodynamics as the coupe, along with similar torsional rigidity and beam stiffness. On top of that, it will be able to match the coupe's performance, too. That means taking less than 3 seconds to demolish 0-100km/h before hitting a top end of 350km/h.
While we will have to wait for the supercar's official debut at the Paris Motor Show in October for more details, it is safe to assume the Aperta will cost more than the starting price of the LaFerrari, which goes for nearly $3m in Australia.
Even at that price, the Aperta has already been sold out.
Source: Inavas Fotografias