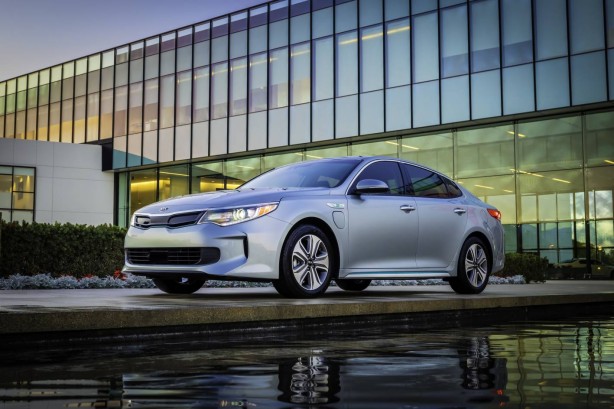 Kia has unveiled the Optima Hybrid, bringing with it a new plug-in hybrid powertrain that targets a 10 percent improvement in fuel economy over the outgoing model.
The Hybrid variant of the fourth-gen Optima sedan replaces the previous generation's 2.4-litre engine with an efficient and compact 2.0-litre GDI four cylinder – estimated at 113kW – coupled with a hybrid starter generator and tied to an upgraded six-speed transmission.
A 38kW electric motor and clutch replaces the traditional torque converter to provide strong off-the-line acceleration and power assistance to the engine when necessary.
Total combined output for the Optima Hybrid is estimated at a 144kW at 6,000 rpm.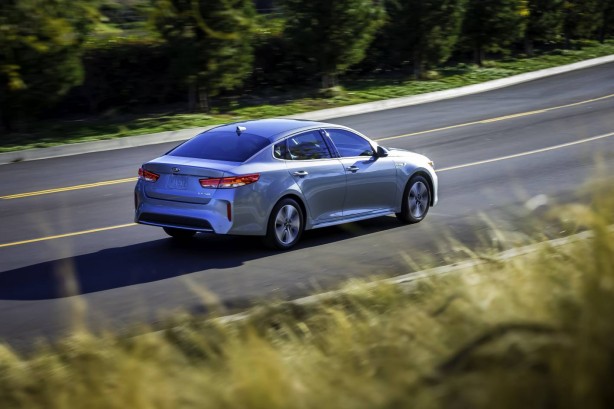 The same bold styling of the 2016 Optima is adopted in the Hybrid with aero enhancing elements including an active grille, which automatically opens and closes at high and low speeds, reducing drag without compromising on engine cooling. Numerous other styling differences include a model-specific front air curtain, a beveled rear bumper, a rear diffuser designed to streamline airflow by shrouding the exhaust tip, and an aerodynamic alloy-wheel design.
The Optima Hybrid now offers Autonomous Emergency Braking (AEB), which, under appropriate conditions, will bring the vehicle to a complete stop to potentially avoid a collision or reduce damage.
Other key driver assistance systems include Blind Spot Detection (BSD), Advanced Smart Cruise Control (ASCC), Lane Departure Warning System (LDWS) and Front Collision Warning System (FCWS).