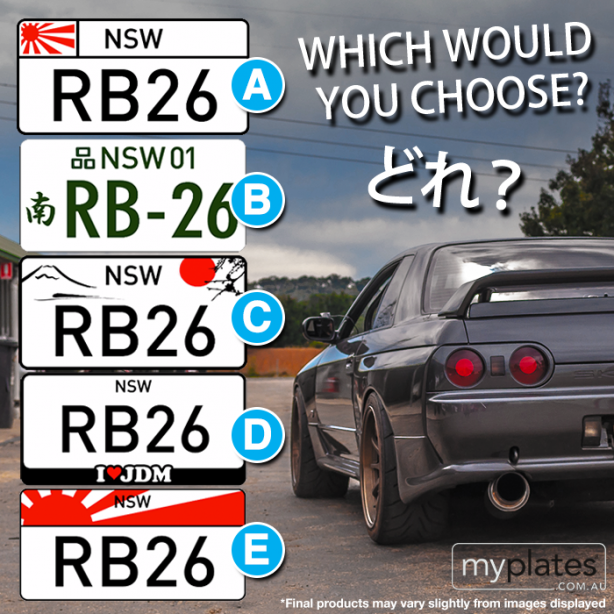 Just last month, Victoria's roads authority VicRoads announced its plan to roll out Japanese-themed number plates for JDM enthusiasts. Not to be outdone, New South Wales has also been toying with the idea of Japanese-inspired plates.
NSW Transport's personalised plates operator MyPlates is currently conducting a research to see if there is a market for JDM-styled plates, sized to fit imported Japanese cars.
Like in Victoria, Euro-style plate has been a big hit in NSW since launching in 2005. MyPlates is hoping that the Japanese plates will also garner huge interest among Japanese car fans.
While VicRoads is offering fans four different plate designs to choose from, MyPlates steps up a notch by ripping out five customised plate designs. Each of the designs features Japanese text or theme alongside or above English letters and numerals.
So, for the Japanese car fans, tell MyPlates which design you prefer by writing your comments in the Custom Plates Facebook page.