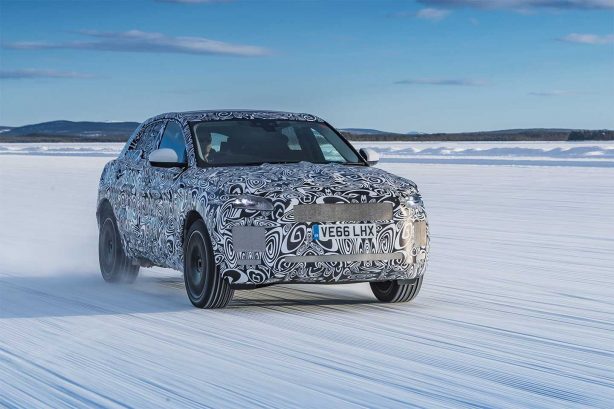 The soon to be launched E-PACE from Jaguar has braved some of the harshest conditions the planet can throw at it and come out the victor. Jaguar's thorough testing program took place over 25 months with more than 150 prototypes taken right up to the limit across four continents.
To further develop and prove that the E-PACE can survive a lifetime of use at the hands of demanding customers, Jaguar subjected test models to scorching 48 degree temperatures in the Middle East and -40 degree temperatures of the Arctic Circle. The E-PACE earned its off-road credentials when pitted against the high altitudes and rivers of China's remote provinces and stretched its legs at the Nürburgring circuit and high-speed Nardo test track.
"Our team of world class engineers and dynamics specialists have meticulously tuned and developed a true Jaguar. Months of intense testing on roads and tracks around the world have delivered a compact performance SUV that is true to Jaguar's performance DNA", mentioned Graham Wilkins the Chief Product Engineer for the Jaguar E-PACE.
It's on Thursday the 13th of July that the E-PACE undergoes its global premiere which is to be streamed on both Facebook and YouTube where Jaguar will demonstrate the capability and performance to the world.