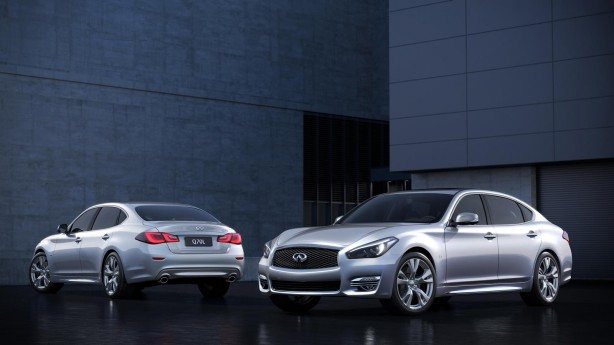 Infiniti today took the covers off its Q70L Bespoke Edition at the 2015 Shanghai Auto Show, showcasing its fine handcrafted interior in one of Infiniti's most important markets.
The special version of the production Q70L, with a 5.9-inch (150 mm) longer wheelbase, features four luxurious seats wrapped in rich white quilted leather. This exploration is meant to fill the gap between the current interiors in production cars and luscious interiors of Infiniti's concept cars.
Shaped by meticulous craftsmanship and three-dimensional textures, the cabin of the Q70L Bespoke Edition has been transformed into a cossetting space, hinting at how the artistry of Infiniti's concept cars can become reality.
The Infiniti Q70 production model, along with two other Infiniti concepts – the Q80 Inspiration and Q60 Concept – were also making Auto Shanghai debuts.
"Today's display reinforces Infiniti's distinctive design language of power and artistry, with the Q70L translating that seamlessly into an interior treatment," said Roland Krueger, president Infiniti Motor Company.
"Our growing product portfolio is continuing to be inspired by our progressive design language as Infiniti further enhances its distinctive presence in the premium world."