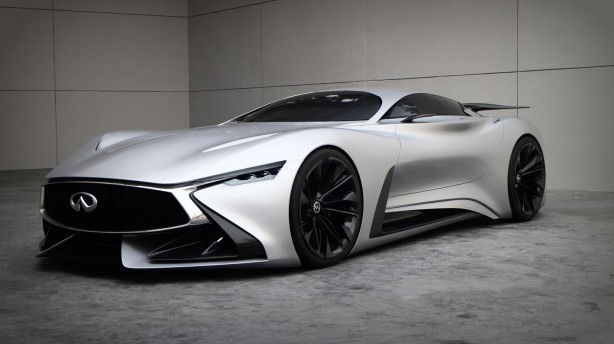 The Infiniti Concept Vision Gran Turismo has leaped from the virtual world to the real world at a launch event in Shanghai.
Created specifically for the Gran Turismo 6 Playstation game, the Infiniti Concept Vision Gran Turismo started life as a design competition put out to the company's design studios to "design a pure Infiniti GT car". The winning model was put forward by Infiniti's Design team in Beijing.
The striking concept previews Infiniti's future styling, with the team behind it combining Infiniti's design language and Chinese influences to create an ambitious racing language for Infiniti.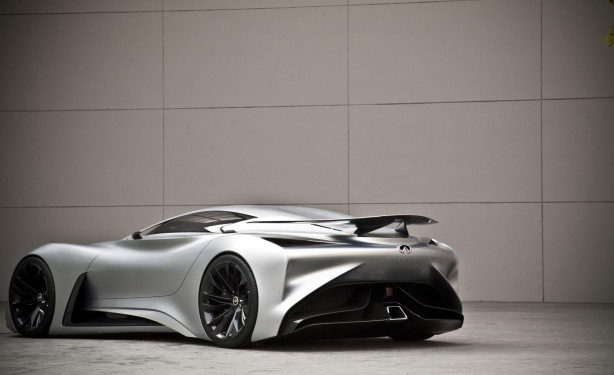 "The fluid movement and the delicate gradation of the body are inspired by traditional Chinese calligraphy and landscape paintings, while the character lines uninhibitedly flowing through the car reflect the dynamism of China," said Infiniti.
The Vision Gran Turismo is more than just a design exercise and included thorough examinations and calculations of technical features such as aerodynamics and engine performance. As such, the front mid-ship/trans-axle powertrain enables the finely distributed 45:55 front/rear weight balance that gives the car its drift happy rear end.
As for aerodynamics, it features under-floor airflow control, front and back diffusers and a uniquely shaped rear spoiler.