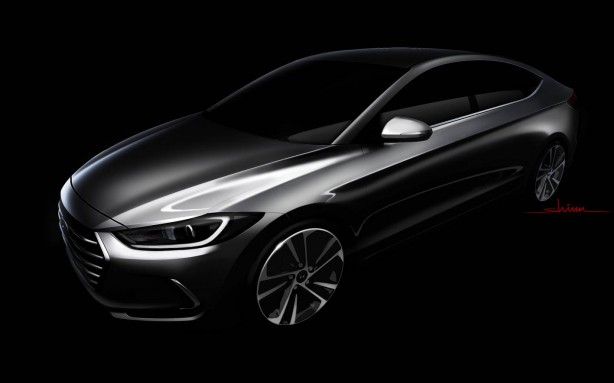 Hyundai has released the first teaser image of the all-new 2016 Hyundai Elantra.
The sixth-generation Elantra's sleek styling is said to have received the approval of a recent consumer study, where the Elantra's "striking appearance saw it ranked ahead of keys rival".
Based on the teaser image, the 2016 Elantra indeed looks more upmarket compared to the outgoing model, with the large hexagonal grilled flanked by a pair of slim and swept back headlights. According to Hyundai, the designers have made clever use of active character lines to evoke a dynamic, stylish and confident appearance for the car.
"The All-new Elantra captures the car's unique design characteristics that really place this model in a class of its own. The subtle and innovative appearance enhancements reflect Hyundai's vision for design. Furthermore, this car indicates a move from traditional to modern styling by communicating the new model's comfort, fashion and sporty feel," said Peter Schreyer, President and Chief Design Officer at Hyundai.
Hyundai hasn't revealed when the 2016 Elantra will make its official debut but words in the grape vines points to the Los Angeles Auto show in November. It will arrive in Australia in 2016.