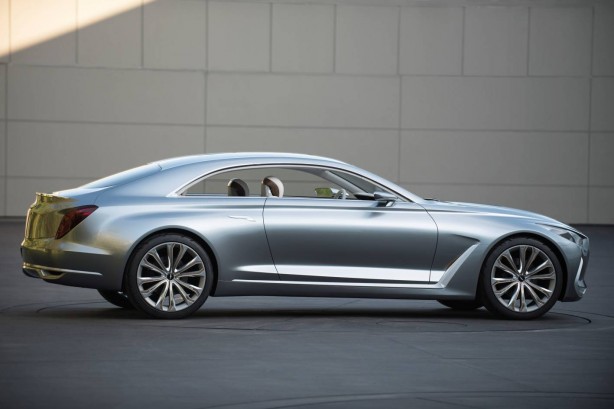 Hyundai has revealed the Vision G Concept Coupe at the Los Angeles County Museum of Art (LACMA) earlier today.
Described as the Korean brand's inspiration for its family of future premium products, the concept was designed with coordinated input from Hyundai design studios around the world, led by the company's American team.
Peter Schreyer, Hyundai's president and chief design officer said the design is Hyundai's interpretation of the idea that the brand breathes into all of its vehicles – a balanced between design and performance with the idea that "you don't need to be over the top in terms of glitz and stereotypical luxury cues".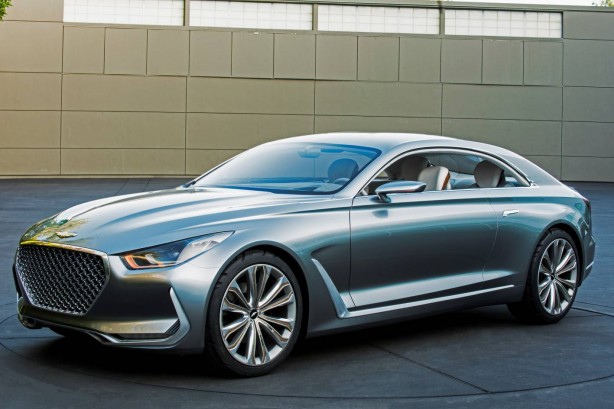 The exterior styling of the concept is highlighted by a long bonnet, high-beltline and a cabin that presents a slingshot-like appearance.
"In keeping with a design that speaks to the owner rather than 'the spectators' who might see the car on the road, Vision G appears dynamic and in constant motion," said Christopher Chapman, head of Hyundai's U.S. design centre. "After all – and if all is right in the world – the only time an owner sees the exterior of the car is when it's standing still."
The interior of the Vision G Concept Coupe emphasises clarity and simplicity, with the designers favouring elegant lines and finishes over glaring examples of luxury.
At the heart of the Vision G Concept Coupe is a 5.0-litre V8 engine with direct injection that produces 312kW at 6,000 rpm and 519Nm at 5,000 rpm.
The concept will next be shown at the Pebble Beach Concours d'Elegance in California this weekend.