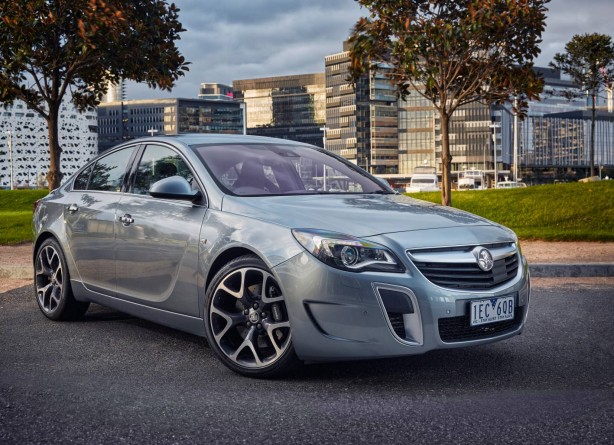 Holden's European invasion continues, with the launch of the German-designed and built Insignia VXR sports sedan today at the snow-covered Southern Hemisphere Proving Ground in New Zealand.
V8 Supercar championship winner, James Courtney, joined the launch, and was officially announced as ambassador for the Insignia VXR.
The Holden Racing Team driver and 2010 V8 Supercar Series Championship winner put the Insignia to the test in the snow-covered conditions, demonstrating just what the Insignia is capable of in a series of extreme ice driving exercises.
Courtney said the Insignia VXR thrived at the Proving Ground's challenging winter conditions which were a far cry from the heat of the previous V8 Supercar round in Darwin.
"Ice driving has been an awesome experience and I am really impressed with what the Insignia VXR is capable of doing" Courtney said.
"It's an exciting and engaging drive experience with a great AWD system that provides fantastic traction and ensures all 239 kilowatts of power are delivered to the driven wheels," continued Courtney.
"This a genuine performance mid-size sedan that combines power, an amazing amount of technology and stunning looks."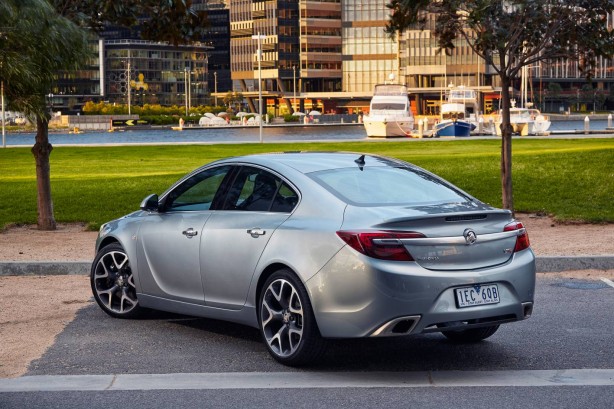 Following the launch of Astra and Cascada, Insignia VXR is the next instalment in Holden's future product onslaught which promises 24 new models and 36 powertrain combinations over the next five years; a third of which will be sourced from Europe.
Competitively priced from $51,990 excluding on-roads, Holden's first all-wheel-drive turbocharged performance sedan arrives in Australian dealerships this month.
Built in Russelsheim, Germany, the Insignia VXR features AWD motivated by a 2.8-litre turbocharged V6 engine  that delivers 239kW and 435Nm of torque. At launch, a six-speed automatic is the only transmission offered, while a manual option is a possibility further down the track.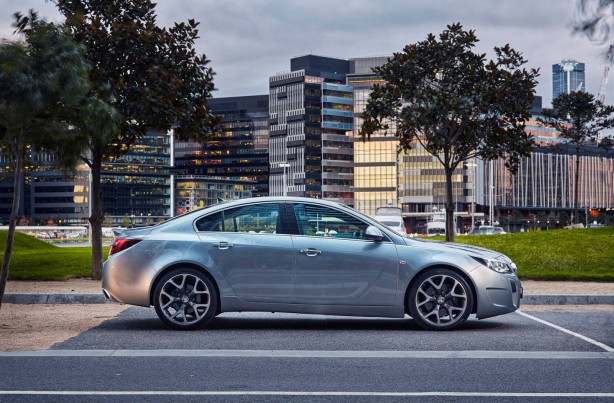 Holden's Executive Directive of Sales, Peter Keley, said Insignia VXR represented the next step in Holden's evolution with cutting edge technology and engaging performance, and James Courtney was the ideal ambassador.
"Holden is committed to leveraging GM's global product portfolio to source the best cars for Australia and Insignia VXR is the perfect embodiment of that," said Mr Keley.
"Insignia VXR combines engaging driving performance with a range of advanced safety features and an exciting infotainment system, blended together with world renowned European build quality.
"It's great to have James Courtney on board as an ambassador for the car. His expertise and experience gives Insignia VXR the credibility it deserves."
Mr. Keley also said that Insignia VXR, along with Astra and Cascada, were clear proof points of Holden's future strategy and delivered on Holden's commitment to leveraging the best vehicles from GM's global portfolio.
"Insignia VXR marks the second important chapter in Holden's exciting new European product strategy," said Mr Keley.
The Holden Insignia VXR is on sale now and is backed by Holden's lifetime Capped Price Service program.