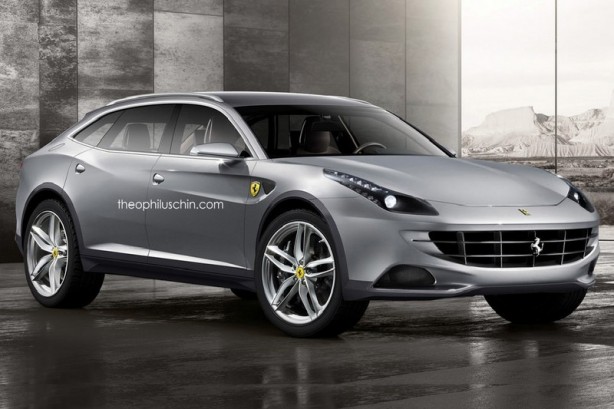 Ferrari Chairman, Sergio Marchionne has officially dismissed going down the SUV path, like its main rivals Lamborghini.
When asked whether Ferrari intends to venture into the lucrative luxury SUV segment, Marchionne reportedly replied: "You have to shoot me first".
The luxury SUV market is one of the fastest growing segments in the world, especially with wealthy Chinese and Middle Eastern customers. Lamborghini is working on a production version of the Urus, while fellow Volkswagen Group company, Bentley has already unveiled its first ever SUV, the Bentayga.
According to the Ferrari boss, the company is enjoying a "strong backlog of orders" and doesn't need to add an SUV to boost demand. In fact, Ferrari aims to remain exclusive by not increasing production.
Ferrari FX render above by Theophilus Chin