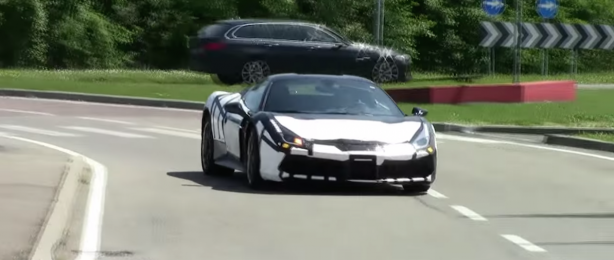 A Ferrari 488 Spider prototype has been caught on camera near the manufacturer's home ground in Maranello, Italy.
It is the first time a 488 Spider prototype (the black car in the video) has been caught on film, which up until now, hasn't been officially been confirmed. In fact, it may not even be called the 488 Spider, but at least we know that the model exists now!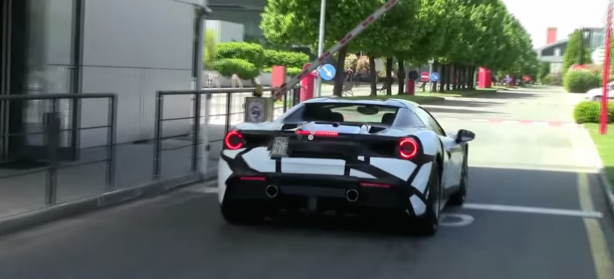 Based on the Ferrari 488 GTB, which replaces the 458, the Spider is likely to use the same electrically operated metal roof as the 458 Spider.
Similarly, it is expected to share the 3.9-litre twin-turbo V8 engine producing 492kW and 760Nm of torque with the coupe. 0-100km/h takes just 3.0 seconds in the coupe, but with the added weight for the folding roof, we can expected to add a few tenth's to the 488 Spider's century sprint.
The 488 Spider could hit showrooms in 2017.