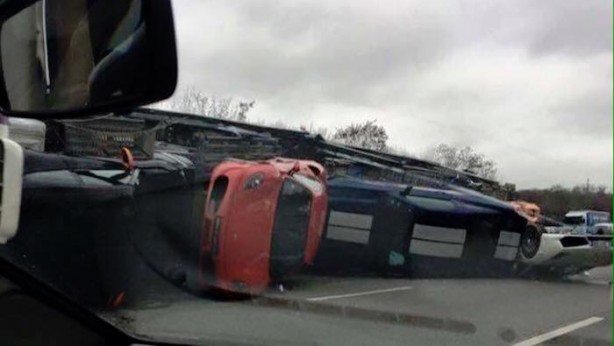 A truck carrying 9 supercars has landed on its side near Paris, along with its precious cargo.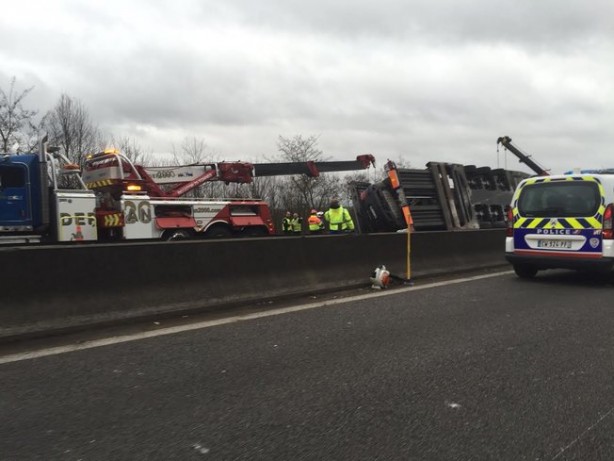 According to local media reports, the incident took place last Friday afternoon on a highway connecting the A12 and A13, but no other details are available. It isn't clear if any other vehicles were involved or if anyone was injured in the accident.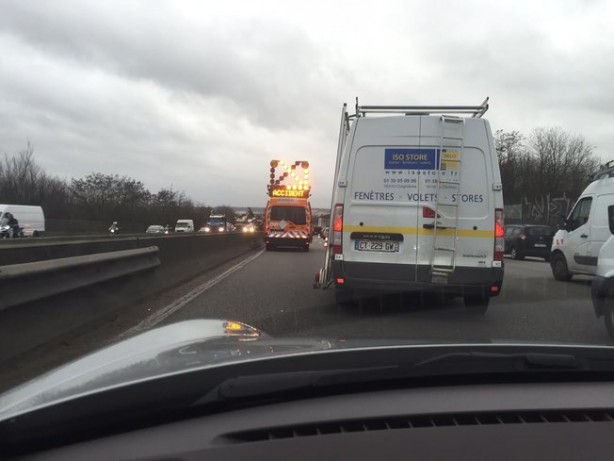 What we do know is at least one red Ferrari F430, a blue Shelby GT500 and a white Lamborghini Gallardo were damaged in the crash.
Source: turbo.fr