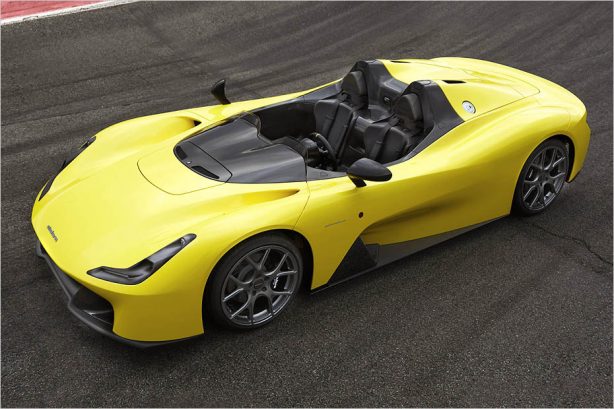 After decades of supplying chassis and racing components for the Formula 3 and GP2 series, Italian company Dallara is finally bringing its expertise to the road.
Founded in 1972 by Gian Paolo Dallara, the company's first ever road going model is the Dallara Stradale, and instantly its motorsport roots are apparent. In base configuration, the Stradale is a mid-engine supercar without doors, like a single-seater racing car. It can be customised in a roadster configuration with the addition of a windshield. Adding a T-Frame, the car becomes a targa. With the further addition of two gull wing doors, the car becomes a coupe.
For those who want to use the car mostly on track, a rear wing can be installed to aid downforce. Further customisation option includes adjustable suspension for track use.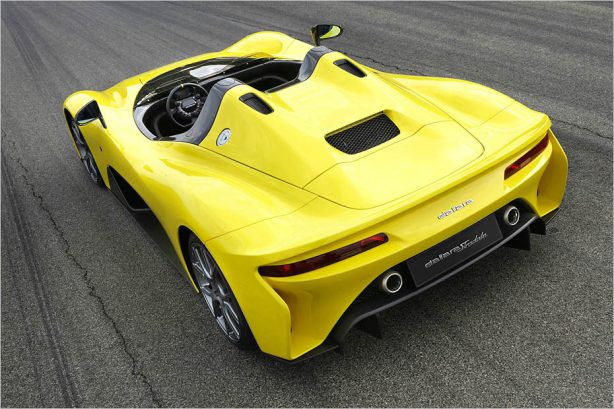 Power comes from a four-cylinder 2.3-litre supercharged engine capable of delivering 400 hp (298 kW). It's paired with the standard six-speed manual transmission, but Dallara also offers a "paddle-shift" system with robotized gearbox which minimises the time shifting.
Thanks to extensive use of composite materials and carbon fiber, the Dallara weights just 855 kg. The feather light weight translate to a 0 to 100km/h sprint time of just 3.2 seconds, en route to a top speed of 280 km/h.
Production is limited to just 600 units globally with base starting from 155,000 euros.