Inspired by the Mercedes-AMG G63 6×6, a Chinese company called G. Patton has created their own version based on the Jeep Wrangler dubbed the Tomahawk.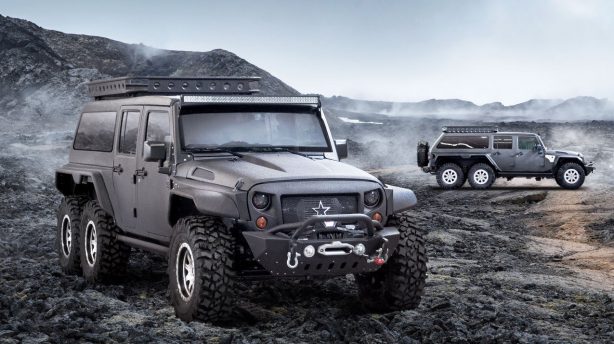 The 6-wheeler Wrangler not only gains an extra rear axle, but also an enclosed pickup tray, giving it extra load carrying ability, too.
Apart from those major modifications, the car's exterior has been left largely untouched, safe for a set of 17-inch wheels wrapped with 35-inch Mickey Thompson tyres, mildly tweaked front fascia and a remote controlled electric winch.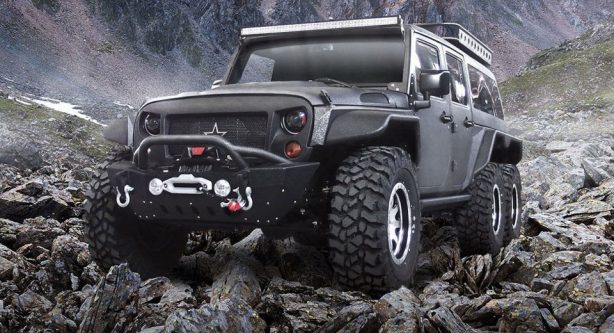 Inside, the Wrangler's interior has been jazzed up with orange surfaces and leather.
To compensate for the added weight, G. Patton has installed a supercharger to the Jeep's 3.6-litre Pentastar V6 to increase the car's output to an undisclosed figure.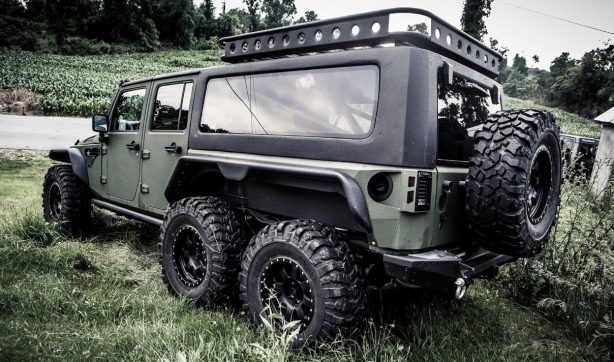 The Tomahawk will be displayed at the Chengdu Auto Show. G Patton hasn't confirmed whether they will put the car into production at this stage.
Source: Carscoop