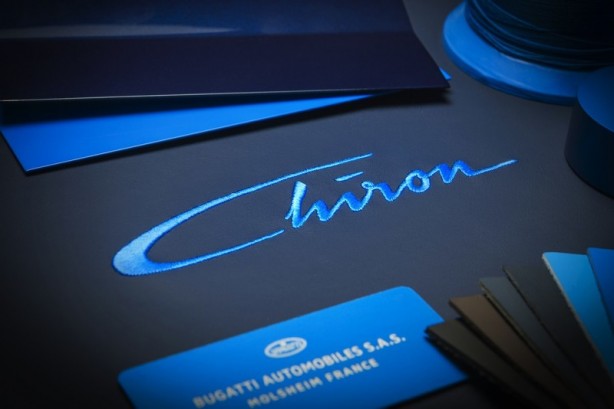 Bugatti has officially confirmed the Veyron's successor will be known as the "Chiron" and set to premiere at the Geneva Motor Show in March 2016.
Named after Louis Chiron who was a Bugatti works driver in the 1920s and 30s, the Chiron is said to be the "world's most powerful, fastest, most luxurious and most exclusive production super sports car" ever.
As we reported previously, the Chiron will pack an evolution of the Veyron's mighty quad-turbo 8.0-litre W16 engine with 1,103kW and 1,500Nm. Power is channeled to the ground via a Volkswagen Group 7-speed DSG that is capable of hurling the hypercar from 0-100km/h in just 2.3 seconds, while 0-300km/h is expected to take just 15 seconds.
The Chiron is said to have a speedometer that goes all the way up to 500km/h as the car will reportedly have a top speed of around 470-480km/h.
We have already seen near production ready prototypes being tested and it is looking good. The new model is expected to wear massive 20-inch front and 21-inch rear wheels wrapped in bespoke Michelin Pilot Sport PAX tyres, while up to 15 radiators are required to cool the enormous W16.
A Bugatti Chiron Targa is also reportedly on the cards, with a 2018 release date.