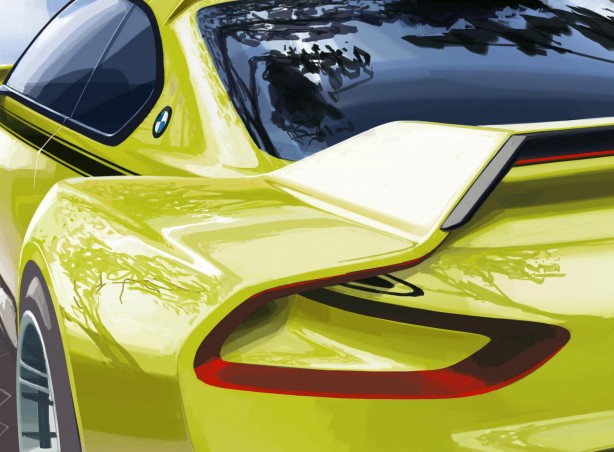 BMW has announced it will unveil the BMW 3.0 CSL Hommage at the Concorso d'Eleganza Villa d'Este on 22 May.
Described as BMW Design Team's tribute to the BMW 3.0 CSL from the 1970s, the 3.0 CSL Hommage is said to draw on the character of the earlier model and reinterpreted with cutting-edge materials to create an exciting modern car.
The Munich-based manufacturer also released a teaser image with the announcement, which shows powerful wheel arches and i8-style LED taillights.
Inside, BMW says all elements in the cabin are absolutely essential and each constituent has a high-quality structural or driving-related function. In its materials and detail solutions, the Hommage is said to display technical supremacy and formal sophistication.
More details to come closer to the car's debut on 22 May.