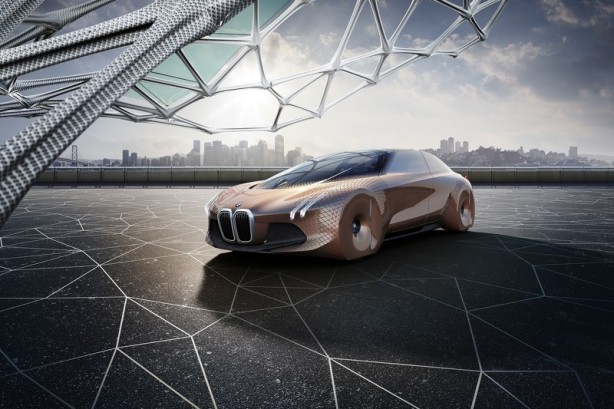 BMW is celebrating its centenary with a brave new concept called the Vision Next 100.
As the name implies, the concept provides a glimpse into the future, where vehicles will be fully connected.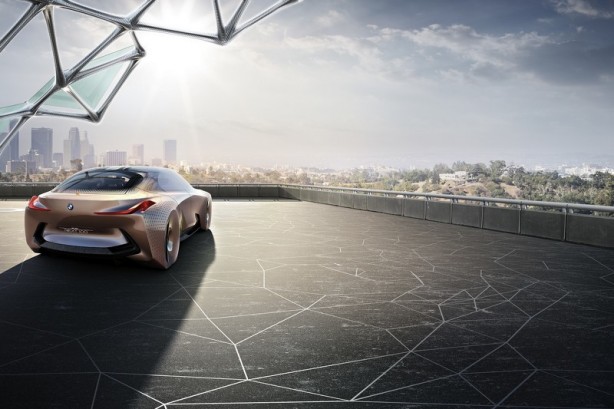 Looking appropriately futuristic, the Vision Next 100 concept is BMW's take on the sedan of the future, which the company believes is at the core of the marque, despite the proliferation of SUVs at the moment.
The exterior of the vehicle is copper in colour, designed to underscore the idea that BMW vehicles of the future should appear technical yet still have a warmth about them.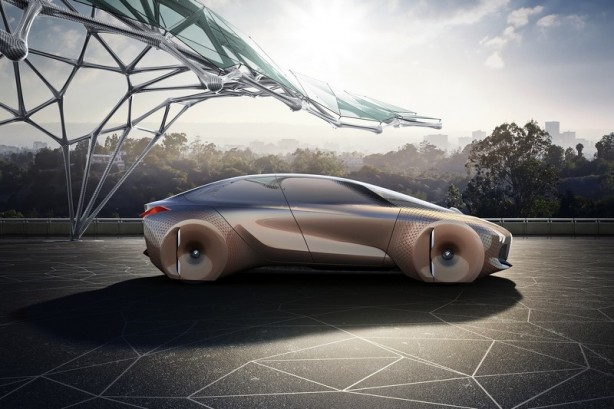 The concept is a little shorter than today's 5 Series, measuring 4,900mm in length and is some 100mm lower at 1,370mm. Its body is constructed out of a combination of carbon fibre and plastic, while some body panels are made from residues obtained during the carbon fibre processing.
Inside, however, the Vision Next 100 concept is said to have the dimensions of a luxury BMW sedan and is made from recycled and renewable materials.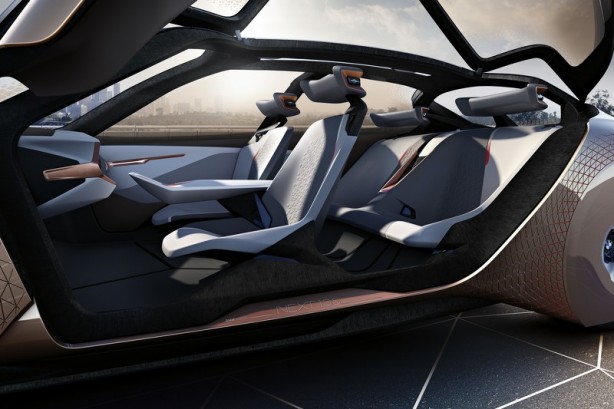 The large wheels are positioned at the outer edges of the body, giving the vehicle the dynamic stance that is a trademark of BMW. When it comes to aerodynamics, exterior Alive Geometry is said to contribute to an outstanding effect: when the wheels turn, the bodywork keeps them covered as if it were a flexible skin, accommodating their various positions. Its sleek body has a drag coefficient of just 0.18.
The Vision Next 100 concept has two driving modes – fully autonomous "East" mode or "Boost" mode where the driver has all the control.
The Vision Next 100 concept is the first of four concepts planned by the BMW Group. The next concept to debut will be the Rolls-Royce Grand Sanctuary in June, followed by concepts from MINI and BMW Motorrad.