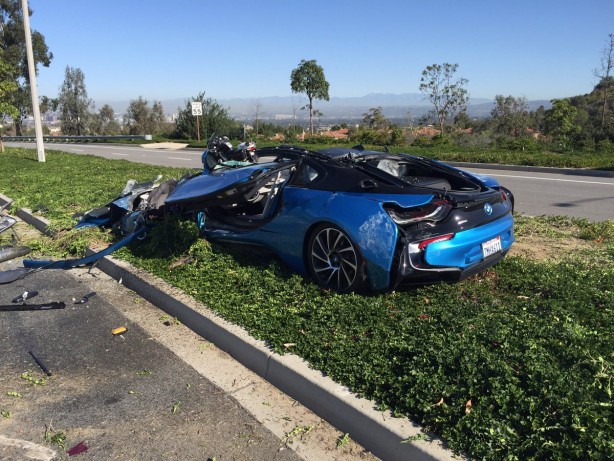 A BMW i8 hybrid sports car has been crushed by a cement mixer truck in California, USA yesterday morning in a freak accident.
According to the Orange Country Fire Authority, a gardening truck collided with a cement truck, which then tipped over onto an offramp, rolling over the unfortunately BMW i8.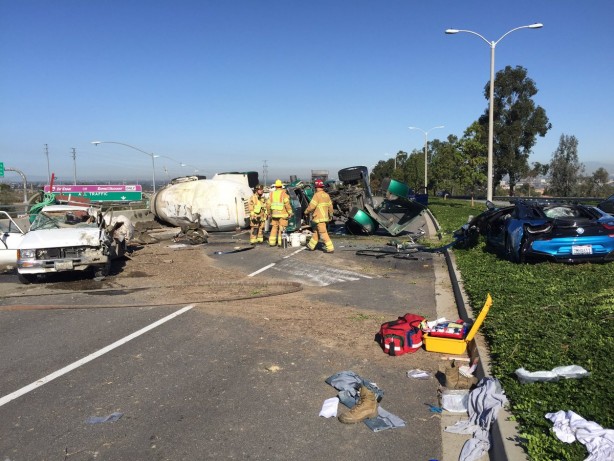 Amazingly, no one was killed in the accident, although the LA Times reported that a 40 year old man and a 49 year old woman were taken to the hospital with "moderate injuries", while a 50 year old man was in critical condition, but "has since improved".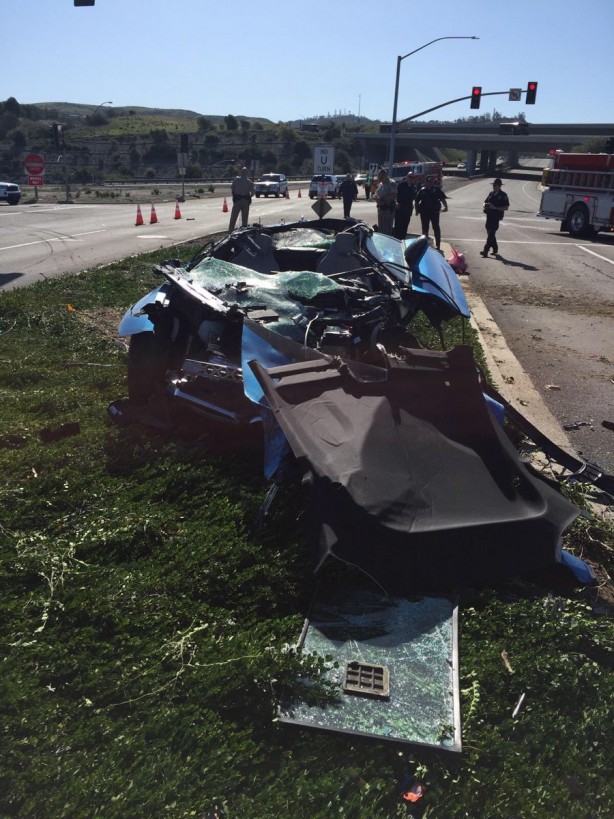 The i8 is a 2+2 hybrid sports car propelled by a 1.5-litre three-cylinder turbocharged petrol engine combined with an eDrive electric motor for a total output of 266kW and 570Nm of torque. It is capable of dashing from 0-100km/h in 4.4 seconds while consuming a claimed 2.1L/100km of fuel.
Note: Photos courtesy of Orange County Fire Authority