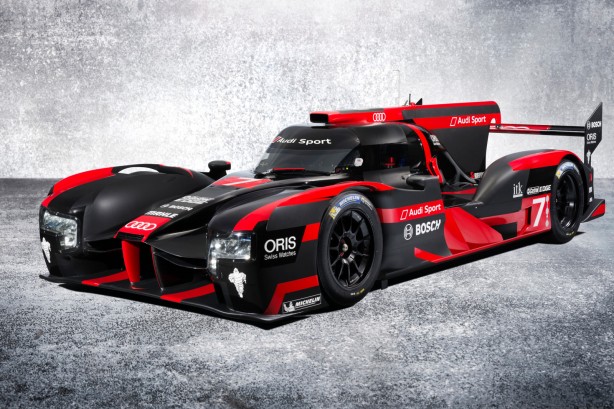 Audi has unveiled their World Endurance Championship challenger for the 2016 season. The new Audi R18 racer will continue take on petrol-powered Toyota and Porsche competitors with diesel power.
The revised 4-litre V6 engine will lose its flywheel energy storage hybrid system as company in favour of a lithium-ion battery setup similar to the one used by Porsche. The new race car also gets new body panels for improved aerodynamic performance.
"With our new Audi R18, we're setting a clear signal: Audi continues to put the pedal to the metal in motorsport, deliberately relying on TDI – the world's most successful automotive efficiency technology – at Le Mans," said Audi motorsport boss Dr Wolfgang Ullrich.
Following the footsteps of Porsche, Audi will also cut budget and scale back from three cars to just two for the 2016 Le Mans 24 hours as a fallout of the dieselgate scandal.