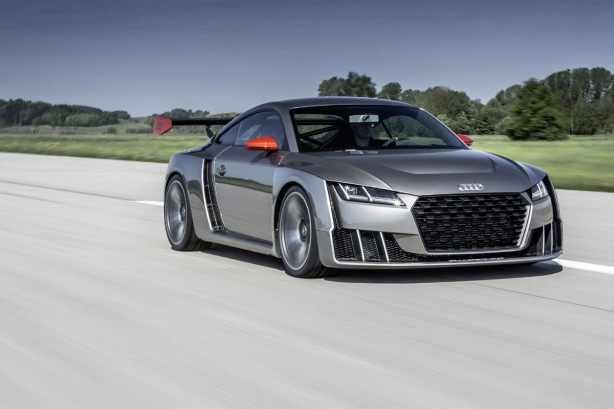 The Audi TT clubsport concept car has been unveiled at the Wörthersee car festival, along with new photos and a video presentation.
Drawing inspiration from the Audi 90 IMSA GTO of the late 1980s, the Audi TT clubsport features an innovative electric-biturbo powertrain for strong torque, high peak power and spontaneous response.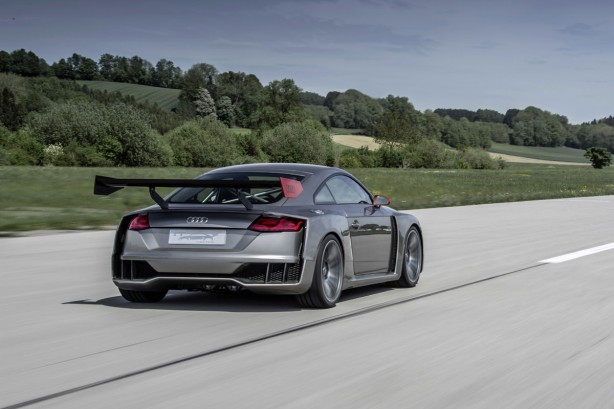 The five-cylinder 2.5-litre TFSI uses an electric-powered turbo for low rpm and switches to the exhaust-driven turbo at higher rpm. The combination boosts power to an impressive 441kW, accompanied by 650Nm of torque available from 3,000 to 7,000rpm. This means that it produces 176 kW and 260 Nm per liter of displacement. Power is transferred to all-four-wheels via a manual six-speed transmission.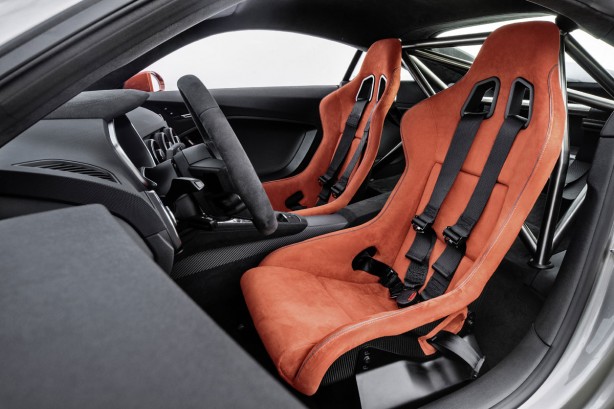 Thanks to systematic lightweight design, the TT clubsport turbo show car has an unladen weight of just 1,396 kg. The car completes the standard sprint from 0 to 100 km/h in 3.6 seconds, en route to a top speed of 310 km/h.
Audi says the e-turbo technology is "near production ready", so, does that mean we can expect to see the setup in new Audi models in the not too distance future?