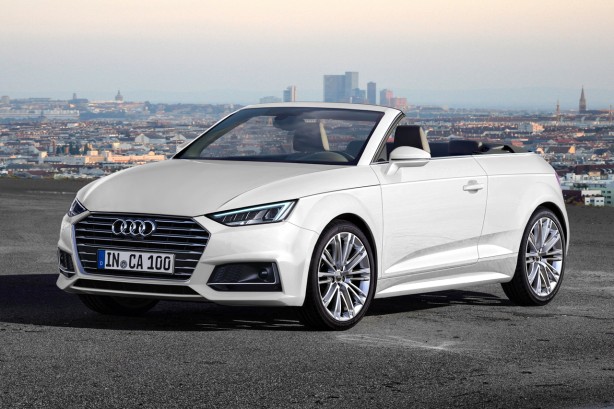 It's on, it's off, and now it's on again. After years of toying with the idea of an A1 Cabriolet, it seems Audi has finally made up its mind. According to reports, a new convertible version for the next generation Audi A1 is all but confirmed.
Targeting the MINI Cooper Convertible, the A1 drop top is to feature a full stowable fabric roof, dismissing previous speculations about a landaulet-style convertible like the Fiat 500 and Citroen DS3.
The company has previously said that making an A1 convertible would be too expensive, but it looks like the latest business case has proven otherwise, even if it means the small cabriolet will not share a single exterior panel with its hatchback sibling.
As envisioned in the rendering above, the A1 Cabriolet will feature a lower and sharper front fascia (that looks almost like a smaller TT), sportier bumpers and bolder side skirts. A new 1.0-litre three-cylinder turbocharged petrol engine is expected to be the new range opener.
The new A1 range, including the Cabriolet, is expected to launch in 2018.