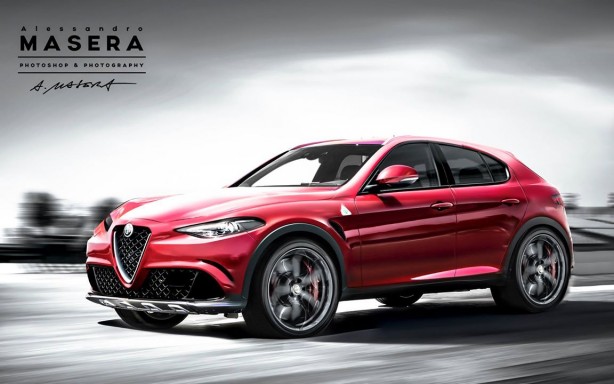 More news has emerged on Alfa Romeo's upcoming SUV, which some have tipped to be called the Stelvio.
According to Autocar in the UK, the Italian brand's first-ever SUV is expected to be launched as an ultra-high-performance model propelled by Alfa Romeo's powerful V6 engine, followed by regular models later.
Based on the Giulia Quadrifoglio, the Stelvio has already been given the green light and will challenge the likes of Porsche Macan and the upcoming Mercedes-AMG GLC63. Alfa Romeo's engineers have been instructed to develop the car to challenge class best for on-road ride and handling, as well as straight-line pace.
Lurking underneath the Stelvio's bonnet will be the same twin-turbo 2.9-litre petrol V6 found under the Giulia QV, where it delivers 370kW and 600Nm of torque in the 1,524kg sports sedan – enough to hurl it towards the horizon in 3.9 seconds.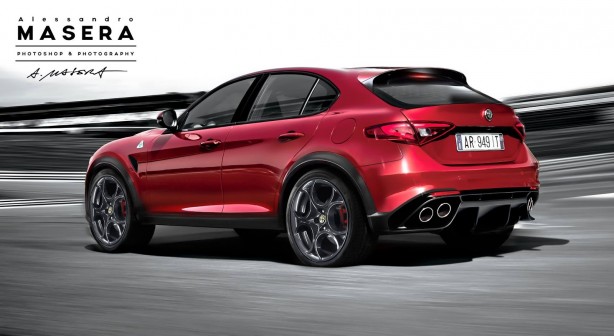 For its application in the SUV however, engineers will likely retune the powerplant for increased torque while winding back outright power. Nevertheless, it is expected to be connected to the same eight-speed automatic transmission as standard.
While both all-wheel-drive and rear-wheel-drive variants will be on offer, the range-topping performance model is tipped to be a rear driver to save weight and improve agility.
Initially, Alfa is said to be benchmarking the Stelvio against the Macan but positive early reviews of the Jaguar F-Pace have forced the development team to also consider the Jaguar.
Further more, the fact that the Stelvio's development is being overseen by Ferrari's former technical director, Roberto Fedeli, means Alfa's first SUV is off to a good start.
Note: Alfa Romeo Stelvio render by Alessandro Masera shown