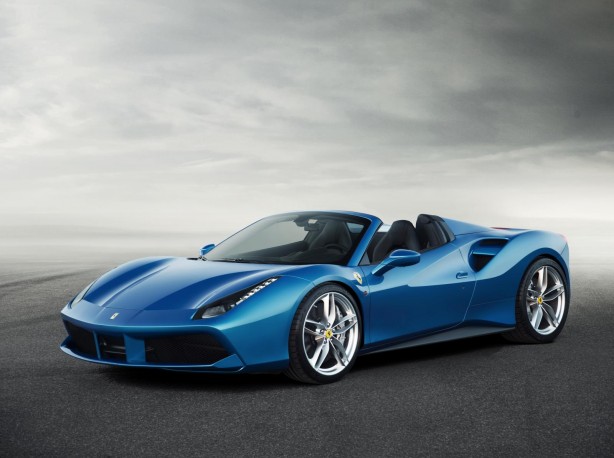 Ferrari has officially unveiled its 488 Spider, which will make its debut at the Frankfurt Motor Show in September.
Said to be the most powerful ever mid-rear-engined V8 Ferrari to feature a retractable hard top, the 488 Spider is propelled by a 3902cc turbocharged V8 that debuted just a few months ago on the 488 GTB. It produces 493kW (670 PS) at 8,000rpm and 760Nm of torque at 3,000rpm matched with a 7-speed dual-clutch transmission, enabling the drop top to dash from 0-100km/h in a just 3.0 seconds. 200km/h comes up in a mere 8.7 seconds.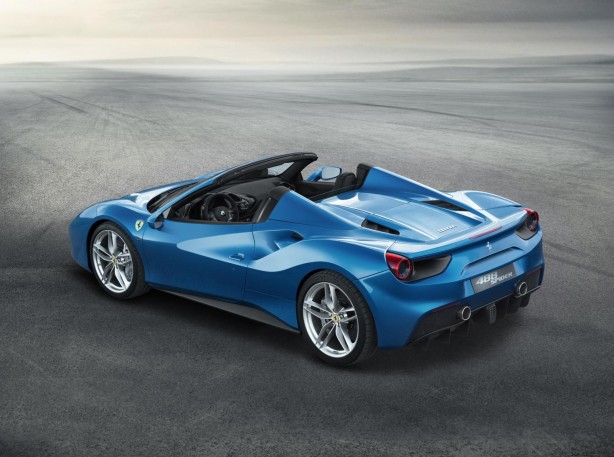 As with all Ferraris, the 488 Spider's soundtrack has been carefully engineered using solutions such as exhaust headers with longer, equal-length piping and a flat-plane crankshaft.
Ferrari also says the 488 Spider is the most aerodynamically efficient Ferrari Spider it has ever built, courtesy of an aerodynamic underbody incorporating vortex generators and a blown spoiler that promises to guarantee optimal downforce whilst reducing drag.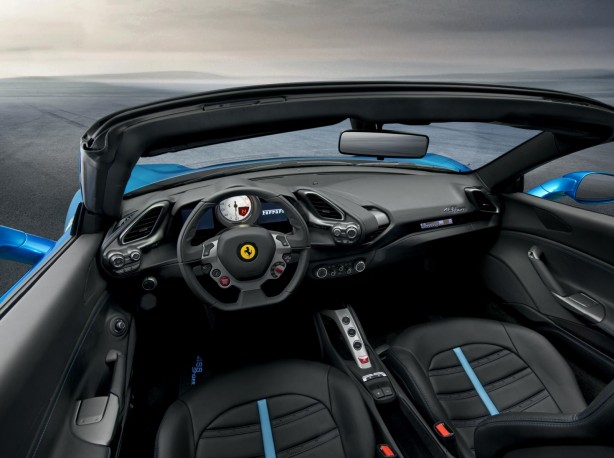 The 488 Spider has a spaceframe chassis made of 11 different aluminium alloys combined with other noble metals, such as magnesium, each one used in a highly specific way. This yields the same torsional rigidity and beam stiffness figures as the coupé, improving the chassis' performance by 23% over that of its predecessor. The two-piece roof takes just 14 seconds to fully retract or deploy.
To make its dynamic behaviour even more engaging, the development team honed the car's mechanical set-up in tandem with its electronic systems which are now fully integrated with the SSC2 Side Slip Angle Control System, resulting in 12% faster acceleration out of corners than the 458 Spider.