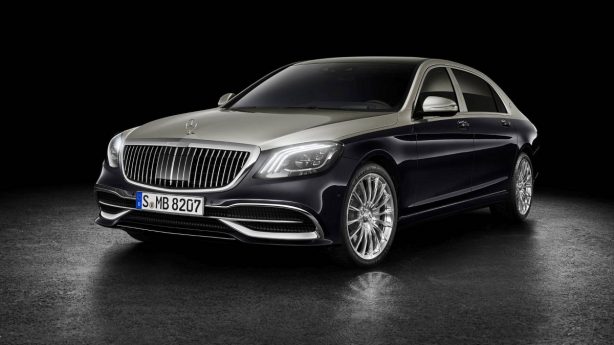 If the Mercedes-Benz S-Class isn't quite luxurious enough, then the updated Maybach variant may take your fancy. Set to debut at the Geneva Motor Show in March, the refreshed 2019 Maybach S-Class is even more opulent than before.
The front is differentiated by a new grille with vertical slats instead of the standard car's horizontal one, while the lower fascia is festooned with metallic trim for a classier look.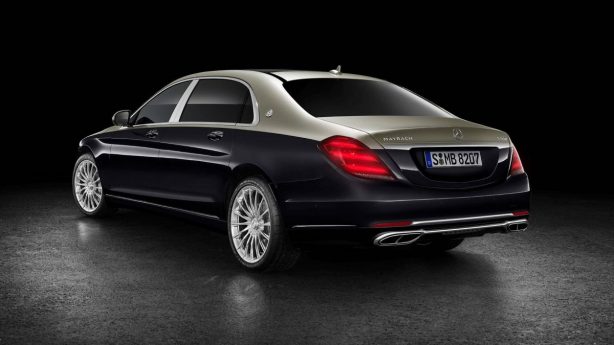 It is also offered with optional two-toned paint finishes in nine different colour combinations. A double clear coat option is also available for all dark colours which creates a brilliant surface finish with a piano lacquer effect. This is achieved by hand sanding the paint before applying the final layer.
The extra spent will also bring you more room inside. A lot more room. That's because the Maybach S-Class measures 5,461mm long and rides on a 3,366mm wheelbase, which makes it nearly 254mm longer than even the long-wheelbase S-Class sedan. This translates to a very generous amount of legroom for those luxuriating in the back.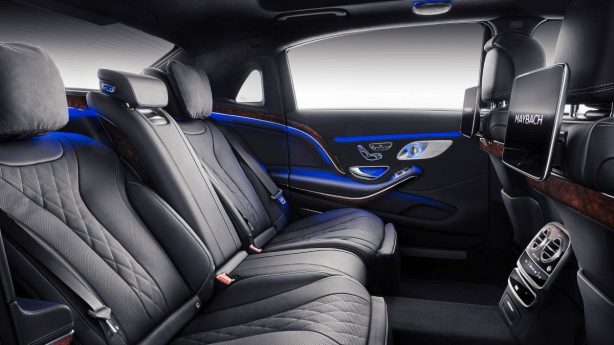 The Maybach S-Class comes with two powertrain options. The S560 4Matic is powered by a 4.0-litre turbocharged V8 with 345kW and 700Nm, enough to hurl the luxury sedan to 60mph (96km/h) in 4.8 seconds. The range-topping S650 uses a 6.0-litre turbocharged V12 pumping out 463kW and 1,001Nm of torque, but the extra grunt only shaves 0.2 seconds off the dash to 60mph, down to 4.6 seconds.
Inside, the opulent interior offers two exclusive colour combination: Armagnac Brown/Black and Savanna Beige/Black. The black Maybach Exclusive Nappa leather upholstery appointments can also be ordered with a choice of copper-, gold- or platinum-coloured contrasting topstitching. A new trim option is also available in designo Magnolia flowing lines.
Besides the Executive rear seats, rear seat passengers also get more ambient lighting than a standard S-Class.