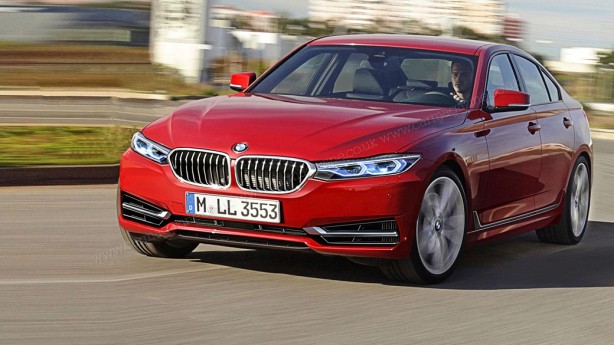 While the facelifted BMW 3 Series has just been revealed, new details about the next-generation model has emerged.
Codenamed G20 and set to arrive sometime in 2018, BMW is said to be focusing on improving the car's "substance, character, craftsmanship, visual and haptic quality."
The car will pack hi-tech features such as remote controlled parking (which is making its debut on the next-generation 7 Series) and semi-autonomous technology. BMW is also working on a larger head-up display as well as a large touchscreen display which supports gesture control and voice activation.
Elsewhere, Munich is also reportedly working on improved materials for the 3 Series' interior.
Under the bonnet, BMW's engineers are said to be working on a higher output for the 3.0-litre engines, with increases of 22kW (30bhp) and 30Nm, while the M3 and M4 twins will benefit from a straight-six engine boosted by "e-chargers" and water injection to churn out 373kW (500bhp). BMW is also said to be planning a hot M350i variant to sit below the M3 and M4 that will generate 313kW (420bhp) and matched with an xDrive all-wheel drive system.
A couple of plug-in hybrid models are also on the cards, with the entry-level model using a 1.5-litre engine paired with a 60kW electric motor, while the more expensive model runs a 2.0-litre engine teamed with a 90kW electric motor.
The entry-level model is expected to have a pure electric range of 48km, while the more powerful model is good for 80km.
In terms of its styling, the next-generation model will sports a more muscular body with sleeker greenhouse and sportier stance.
Source: CAR Magazine