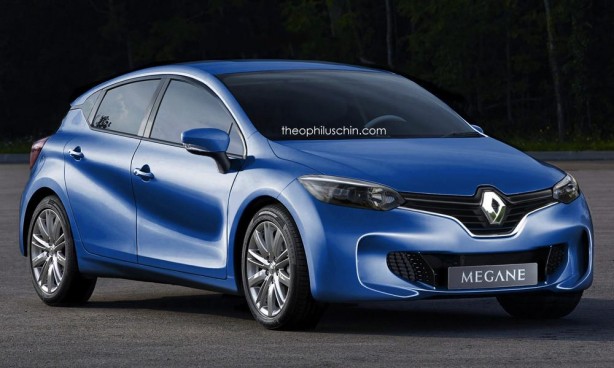 The current-generation Renault Megane has been with us since 2010. Now Renault has officially confirmed the 2016 model (render by Theophilus Chin shown above) will debut at the 2015 Frankfurt Motor Show in September.
The news was confirmed by the French company's Senior Vice President, Corporate Design, Laurens van Den via IndiaAutosBlog.
The next-generation Megane will be based on the CMF platform, co-developed with Nissan that also underpins the new Nissan Pulsar. The car will be considerably lighter and sports a thoroughly revised design, borrowing most of its styling cues from the current Clio and Captur.
"We will have a very sexy, very sensual, very attractive sporty looking vehicle with all the new technologies which will install itself nicely in the lineup," Van Den Acker told the publication.
Inside, the 2016 Renault Megane will get improved materials and plastics, as well as a cleaner design, with a large 9-inch touchscreen display.
The new Megane will launch into one of the most competitive segments of the market, with highly regarded models such as the Volkswagen Golf and recently unveiled Peugeot 308.
Source: IndiaAutosBlog