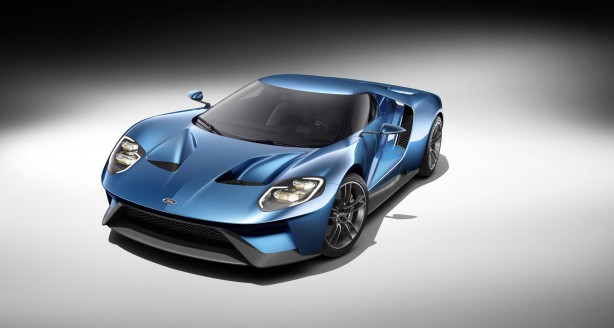 When Ford surprised us with the 2016 Ford GT early this year, the company said the car's twin-turbo 3.5-litre EcoBoost V6 would produce 600hp (441kW).
Now, reports out of the US are allegedly claiming it will actually churn out at least 700hp (514kW)! The reports are based on a recent media event in the US where Ford revealed the information.
The engine will share its bore and stroke dimensions (92.6mm x 86.7mm) with existing applications including Ford cars and trucks and Roush Yates-built IMSA Daytona Prototype endurance racers.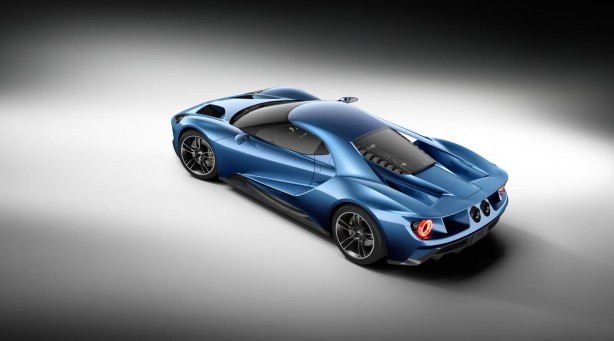 The reports also say Ford Performance engineers are testing both carbon-fibre and forged aluminium wheels for the GT, with both five-bolt and centre-lock retentions schemes being considered. What is certain though is that the latest Ford GT will get Brembo opposed-piston calipers and carbon ceramic brake rotors.
Unlike its predecessor, the 2016 Ford GT is much more sophisticated and offers an array of functions that didn't exist before, including four distinct driving modes (Normal, Sport, Track and Wet), active aerodynamics, adaptive damping and advanced traction- and stability-control programmes.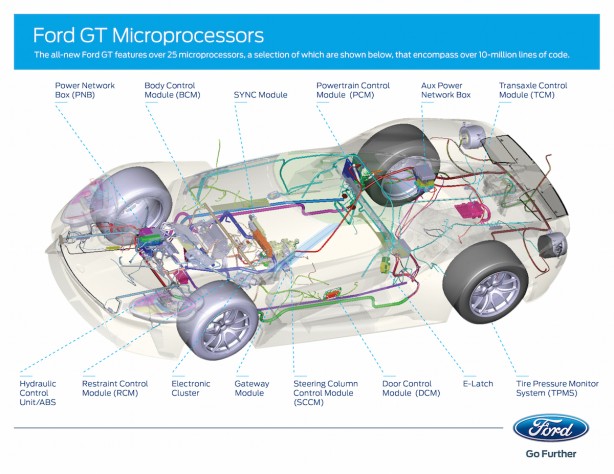 To support these advanced technologies, the GT will have more than 50 vehicles sensors, 28 microprocessors analyzing 300 megabytes of data per second and 6 CAN networks carrying 3000 digital messages distinct to the GT.
It was also revealed that the GT's doors hinge on an axis parallel to the windshield A-pillars, making them a hybrid of gullwing and scissor pieces. The design was chosen to provide a narrow cockpit surrounded by wide airflow channels to the intercoolers and the rear wing.
Deliveries of the 2016 Ford GT will begin towards the end of the year in the US.