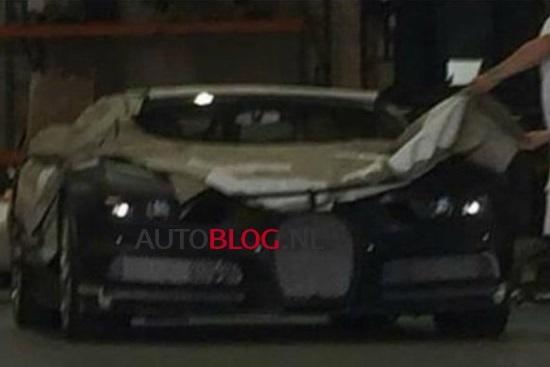 The next-generation Bugatti Veyron has been caught on camera in this hazy spy photo.
Published by AutoBlog.nl, the heavily disguised prototype was spotted at a Los Angeles airport where it is likely headed to the Pebble Beach Concord d'Elegance to be shown to potential customers.
According to recent reports, the Veyron replacement is expected to retain its colossal 8.0-litre W16 petrol engine boosted by four turbochargers. However, two of the turbochargers will reportedly be electrically-driven.
We can also expect the new car's total power output to overshadow the current model, estimated to be at 1,103kW (1,500PS) and 1,500Nm. Certain sources said the new Veyron is capable of dashing from 0-100km/h in just 2 seconds, making it not much slower than an F1 car if true.
Top speed will also be wind up to 463km/h – considerably quicker than the Veyron SS WRE, which was electronically limited to 415km/h.
The all-new Bugatti Veyron is due next year.