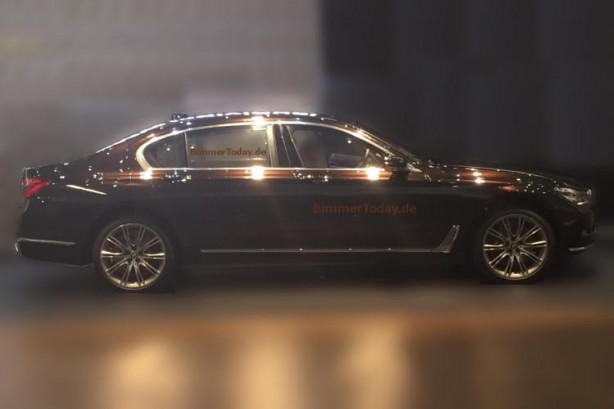 The first undisguised profile shot of the next-generation 2016 BMW 7 Series (G11) has found its way onto the web.
Published by Bimmertoday, the photo shows a familiar BMW silhouette, bar the hockey stick-style chrome element along the lower edges of the car. We are not sure at this stage whether it's a standard feature across the range or that the model shown is the Luxury Line.
Nevertheless, the new model will lose 130kg compared to its predecessor, thanks to the use of carbon fibre reinforced plastic on several components.
The 2016 7 Series will also debut gesture control technology for the brand, as well as a remote parking system and two-axle air suspension with automatic self-levellng.
The next-generation 7 Series is expected to make its official debut at the Frankfurt Motor Show in September.
Source: Bimmertoday.de