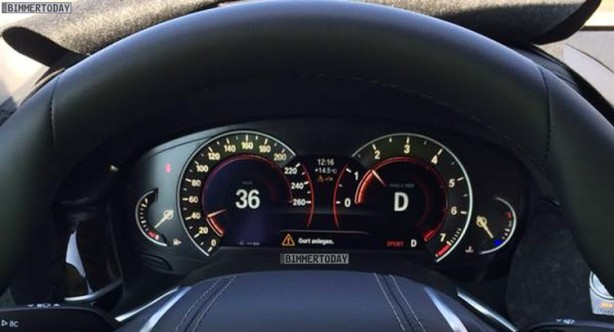 After a series of spy photos of the 2016 BMW 7 Series, a spy shot of the luxury sedan's instrument panel has leaked onto the web.
Posted recently on the Bimmertoday forum, the instrument cluster of the next-generation model appears to differ little from today's model, with two main circular dials flanked by pair of smaller semi circle ones.
But while the current model's digital section takes up only a small section at the bottom of the tachometer dial, the new model's digital display takes up about a third of both speedometer and tachometer dials, replacing the analog readings from 210km/h and beyond and under 1,500rpm, respectively with digital numbers.
It is unclear as to why BMW has chosen such a set up but it could mean readings from 210km/h and above could be altered depending on the drive mode selected.
The 2016 BMW 7 Series is in its final phase of testing and is expected to debut late this year.