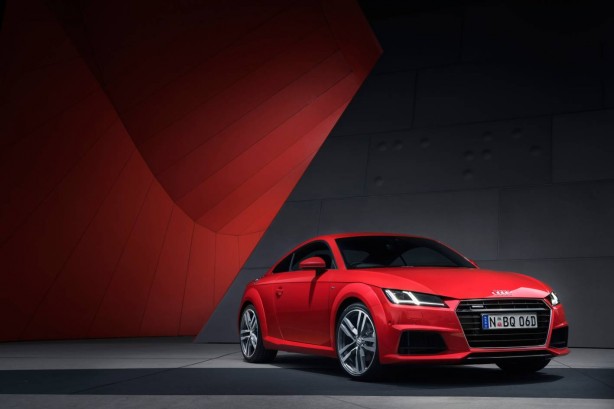 Audi is extending the engine range for its TT sports coupe in Europe to include a new 1.8 TFSI variant.
The turbocharged 1.8-litre TFSI develops 132 kW of power, accompanied by 250 Nm of torque available from 1,250 to 5,000 rpm. Matched with a six-speed manual transmission, the new entry-level TT accelerates from 0 to 100 km/h in 6.9 seconds, or in 7.0 seconds with the optional six-speed S tronic, and continues to a top speed of 241 km/h.
In the case of the Roadster, the sprint takes 7.2 seconds with the manual transmission and 7.3 seconds for the S tronic version. Both models have a top speed of 237 km/h. Average fuel consumption for the 1.8 TFSI TT Coupe is rated at 5.7L/100km, while the TT Roadster 1.8 TFSI achieves 5.8L/100km.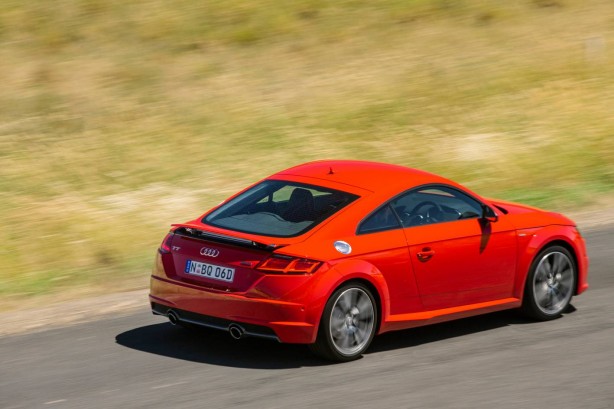 The new variant joins the current offerings of three 2.0 engines: The TT 2.0 TDI ultra with 135 kW (184 hp) and 380 Nm of torque needs only 4.2 litres of fuel per 100 kilometres. Then there are two versions of the 2.0 TFSI: In the standard TT, the supercharged petrol engine develops 169 kW and 370 Nm of torque, while in the TTS, power is bumped to 228 kW and 380 Nm, good for a 0 to 100 km/h sprint time of just 4.6 seconds.
Kevin Goult, General Manager Marketing of Audi Australia, said the new 1.8 TFSI engine is under consideration for Australia.
"While there was a 1.8 TFSI engine in the former Audi TT line-up, the new 2.0 TFSI engine brought both power and efficiency gains when it arrived in the all-new third-generation TT," said Mr Goult. "We are currently evaluating the new 1.8 TFSI engine's potential in the current range, but any introduction would not occur before the end of the year."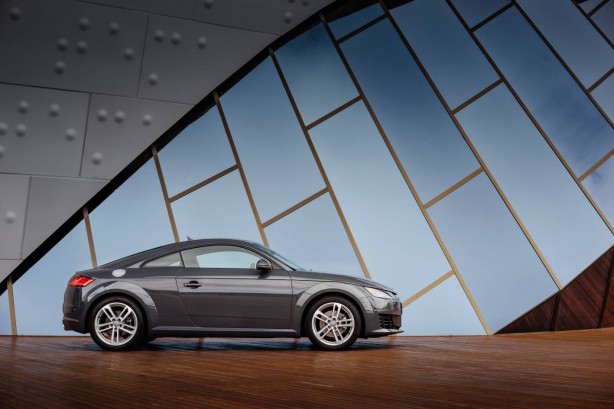 Audi TT price and specification