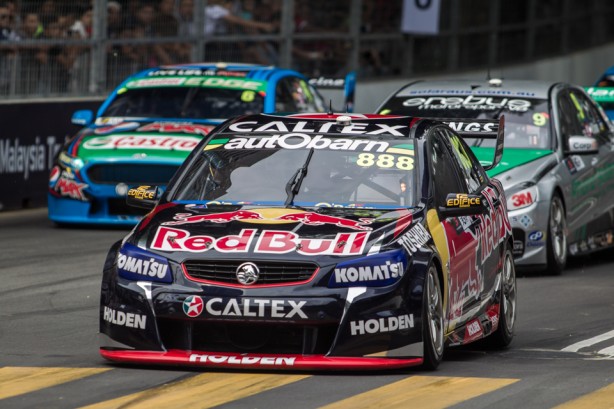 After participating in a demonstration event at last weekend's Kuala Lumpur City Grand Prix, V8 Supercars is now looking at including the street circuit as a full championship round from 2016 onwards.
The inaugural Kuala Lumpur City Grand Prix was held on a tricky street circuit in the Malaysian capital. The grand prix was made up of several races including KL City Cup, Lamborghini Super Trofeo, Formula Masters and V8 Supercars.
All five makes in the Australian V8 Supercars racing series – Nissan, Ford, Holden, Volvo and Mercedes-Benz – took part in the non-championship demonstration, each sending a team to the event.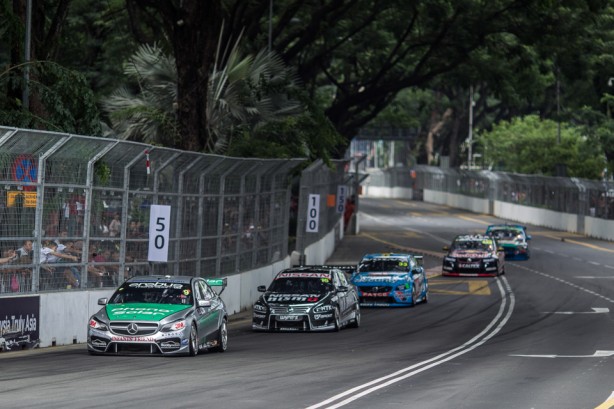 Jack Daniel's Racing Nissan Altima V8 Supercars driver Todd Kelly says the Kuala Lumpur street circuit is the most challenging temporary track he's ever raced on.
"There wasn't a lot of time to get used to the circuit – it was probably the most challenging street circuit I've ever been on," said Kelly. "It made the Gold Coast and Homebush street tracks look like a walk in the park in terms of the bravery required to do a fast lap."
"A lot of the corners are quite high-speed, fourth gear sweeping corners. Some of them have pretty big bumps in them so it was an absolute blast to put a good lap together, bring the car home in one piece and also be the fastest in qualifying," continued Kelly.
With V8 Supercars looking to take a full 26-car field to Kuala Lumpur next year, Kelly says a proper race will be "interesting", and that qualifying well will be crucial.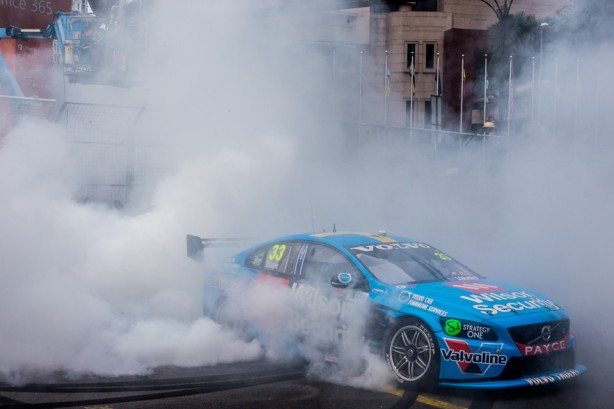 Craig Lowndes was also one of five V8 Supercars drivers who raced at the grand prix. The Holden Commodore Red Bull Racing driver said the new Kuala Lumpur street circuit is up to challenge of hosting a full V8 Supercars championship round in 2016.
"The circuit hasn't under delivered, I think for us it's been a great experience," said Lowndes. "The circuit itself is quite technical and quite bumpy. It's definitely a gutsy circuit and it needs a little bit of respect."
"If it was a championship weekend we'd be pushing a little harder, but this year it's all about learning and understanding and to put on a good show. Overall it really is a good circuit for our cars," Lowndes added.
V8 Supercars will now determine if it will go ahead with a four-year agreement to include the event as a full championship round from 2016 onwards.