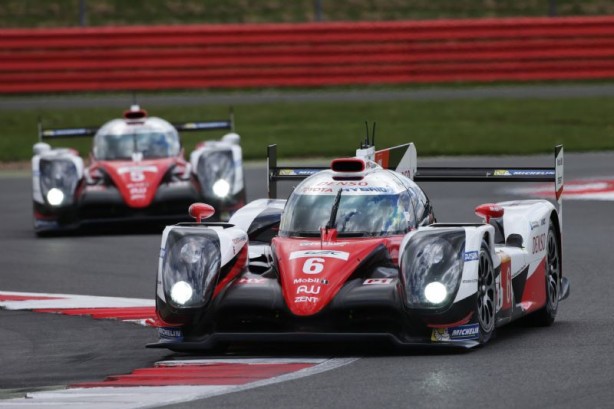 Toyota aims to extend its lead in the World Endurance Manufacturers' Championship this weekend with an improved performance at the Six Hours of Spa-Francorchamps in Belgium.
A two-car finish and a podium in the opening race at Silverstone last month netted 33 championship points, giving it a lead of eight over its nearest rival, Porsche.
Following the Silverstone race, the team completed a two-day test session at Motorland Aragon in Spain to accelerate development of the TS050 Hybrid race car, which features a turbo-charged 2.4-litre engine and 8-megajoule hybrid system.
The team is reportedly determined to extract more performance from the TS050 Hybrid at Spa, which is the final race before next month's Le Mans 24-hour race.
Both car crews have their sights set on a return to the Spa podium after claiming victory and third place in 2014, but having a disappointing race last year.
Kazuki Nakajima will again team up with Anthony Davidson and Sébastien Buemi in the #5 TS050 Hybrid as they look to bounce back from 16th place at Silverstone, caused by a tyre puncture that resulted in damaged bodywork.
Stéphane Sarrazin, Mike Conway and Kamui Kobayashi in the #6 car enjoyed a more positive start to the season, crossing the line third before being promoted to second when the winning Audi was disqualified for a technical infringement.
Nakajima said he was looking forward to Spa more than ever after he missed last year's race due to injury from an accident in torrential rain during practice.
"This weekend is a really important preparation for Le Mans, so we will be fully focused on getting the maximum performance out of the TS050 Hybrid," he said.
The Six Hours of Spa-Francorchamps takes place on Saturday, with the green flag flying at 14:30 local time (22:30 AEST).