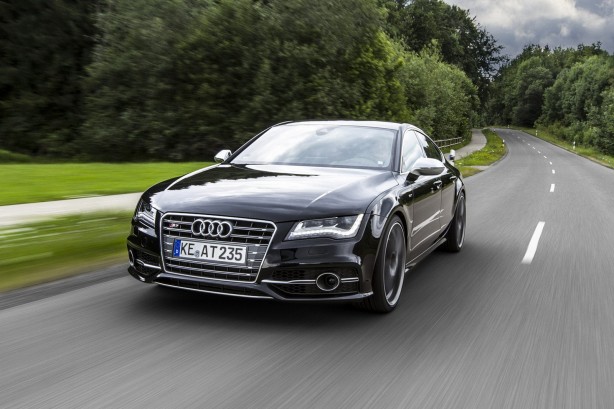 ABT Sportsline has waved its magic wand over the new Audi S7 Sportback. The German tuning house announced they will be offering a tuning package which consists of both styling and performance upgrade for S7 Sportback.
In stock, the four-door sports coupé generates 309kW (414hp/420PS) and 550Nm (405.7 lb-ft) from its 4.0-litre twin-turbocharged V8 engine.
ABT has not revealed the exact power figure of its tune but said the AS7, which is the name it has given to the modified S7, will have at least 383kW (513hp/520PS) and 650Nm (479 lb-ft). Top speed is rated at 290km/h (180mph), compared to the electronically limited 250km/h (155mph) original.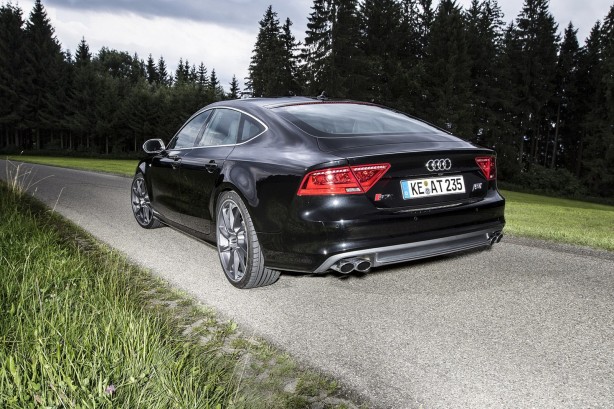 "Our AS7 is powerful, torquey, but also easily controllable", says Hans-Jürgen ABT, founder and CEO of the company.
Style wise, the only visible upgrade has been a choice of two alloy wheel designs in sizes 20- or 21-inches. The AS7 has also been given a new set of sports springs.
More details to come.
Source: ABT via Worldcarfans